Located just southwest of Atlanta, the city of Newnan, GA is a thriving community with a small-town feel. With a population of just over 40,000 Newnan is the perfect place to raise a family or start a business. The cost of living is reasonable, and there are plenty of job opportunities. The city also offers an excellent school system and a variety of recreational activities. In recent years, Newnan has undergone a transformation, with new businesses and developments popping up all over town. As a result, the city has become an increasingly desirable place to live.
If moving to Newnan and settling down in your dream home excites you, Tim Stout & Associates can help. Don't hesitate to contact us.
GET IN TOUCH
Who is moving to Newnan? 
People are moving to Newnan for a variety of reasons. Some families are drawn to the area's strong schools, others appreciate the small-town feel and lower cost of living, and some are attracted by the growing job market. Whatever the reason, Newnan is quickly becoming a popular destination for people looking to relocate to a super friendly area.
How Far Is Newnan, Georgia from Atlanta, Georgia?
Let's get this out of the way first. If you work in the city, you might be wondering if you would still be able to keep your job if you move to Newnan. The simple answer is yes! Many residents from Newnan commute into the city every day for work. This suburban town sits just 38 miles outside of the city. It takes about 40 minutes to commute along I-85 North, which is a major highway that is well-maintained.
Moving company to Newnan, GA
As a business owner, you have a lot to think about when expanding or moving your company. Whether you're looking for a spacious place on Stone Garden Court or relocating your business into a prime retail spot on East Court Square you definitely will like a new home for your company. Just reach out to one of the top moving companies and your moving process will be taken care of.
There are plenty of jobs and opportunities. The unemployment rate in Newnan is 3.3%, which is significantly lower than the national average of 6%. This means that there are plenty of job opportunities for those who are willing to look for them.
The city also has a thriving business community. In recent years, Newnan has been ranked as one of the best places to live in the United States by Money Magazine and Forbes Magazine.
Transportation to Newnan
When it comes to transportation, Newnan, GA, has a lot to offer. The city is served by both Amtrak and MARTA, making it easy to get around by train. With convenient access to I-85 and I-75, Newnan has become a popular bedroom community for those who work in Atlanta but want to live outside the city. In addition to its proximity to major interstates, Newnan is served by three airports: Hartsfield-Jackson Atlanta International Airport, Hartsfield-Atlanta Regional Airport, and Peachtree City-Falcon Field Airport.
As a result, it's easy to find affordable journeys to and from Newnan. With its central location and convenient transportation options, Newnan is an ideal choice for businesses looking to expand or relocate.
Cost of Living in Newnan, GA
Big cities are expensive to live in, and Atlanta is no exception. Many people tire of the overpriced city restaurants and drinks. If you want to decrease your cost of living, you will pay much less in Newnan. Living in Newnan, you will find cheaper prices for groceries, food, and homes.
The cost of living is reasonable. According to Sperling's Best Places, the cost of living in Newnan is 5% lower than the national average. This is good news for people who are looking to stretch their budgets.
The cost of living in Newnan is about 5.8% less than in Atlanta. The average cost of food and grocery items is 2.4% less than in the big city. The biggest difference you will find is the average price paid for a home, which is a whopping 21.5% less. This will amount to huge savings at the end of every month. We will touch more on home prices later in this guide.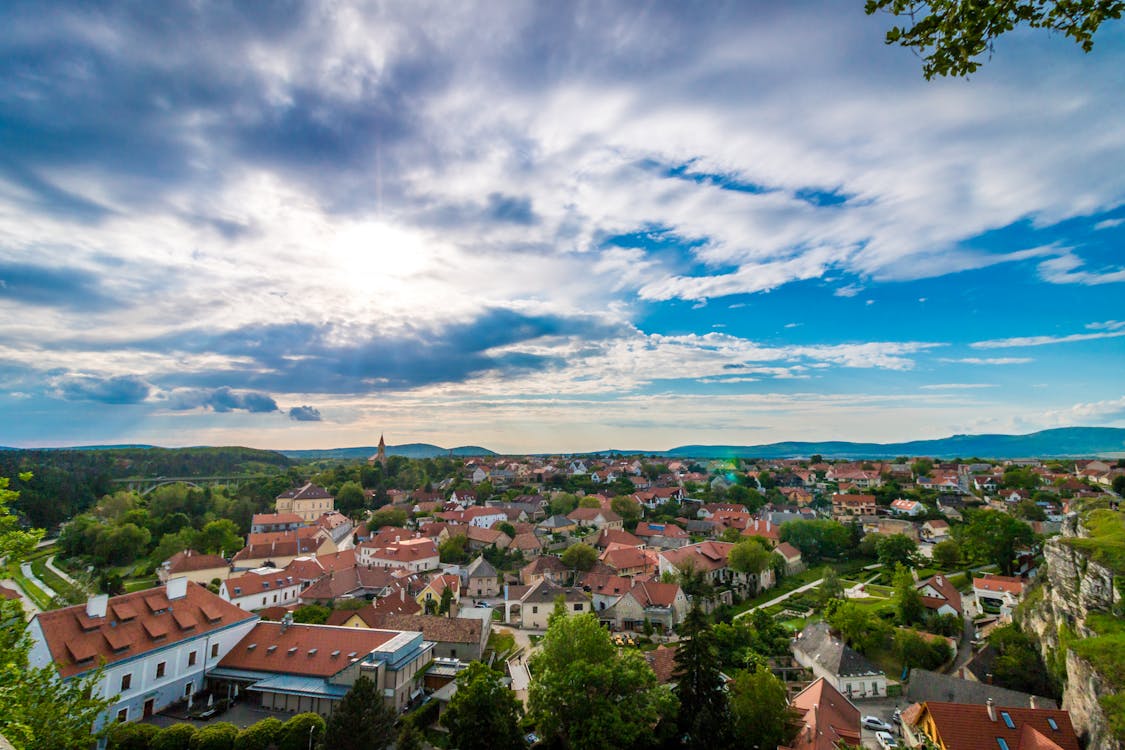 Suburban Living in Newnan
One advantage of living in Newnan, GA, is the true suburban charm of the town. You have probably heard the term "Southern hospitality." Well, whoever made up that term was probably thinking of Newnan. It has all the amenities you need but with a remarkably friendly hometown feel. Since most of the population own their homes and stay settled for a while, you will get to know your neighbors well. The hometown vibe will instantly make you feel welcomed.
The suburban life is also much quieter than the city. You will not hear any traffic noise or have any blinding city lights as you drift off to sleep. The fresh air and peace can be a great change for families or young professionals.
The city offers an excellent school system. The schools in Newnan are some of the best.
Places of interest and sightseeing in Newnan, Georgia
The city is home to a variety of historical sites and interesting attractions. Visitors can tour the Cellar Theater, which is housed in an underground mine, or the Male Academy Museum, which was once a school for boys. Other popular sights include the Heritage Square Shopping Plaza and the Newnan Milk Dairy Farm. For those who enjoy outdoor activities, there are several parks in the area, including Greenville Street Park and West Park. With so much to see and do, Newnan is sure to please visitors of all ages.
Art lovers will enjoy strolling through the galleries at the Main Street Artists' Co-Op, while those looking for a taste of the local flavor can sample some southern cooking at one of Newnan's many restaurants. No matter what your interests are, you're sure to find something to keep you entertained in Newnan.
Homes for Sale in Newnan, GA
The average home price in Atlanta is around $313,818. The cost of homes in Newnan is much lower, at around $248,266. You can find a suitable family home for around $60,000 less than you could in the big city with the top Real Estate Agents in Newnan.
With the mortgage rates at an all-time low, you might be able to snag the home of your dreams for a small down payment and a low-interest rate. 
If you are considering a new home to settle down with your family or an investment opportunity, look no further than the growing town of Newnan.
FIND HOMES FOR SALE IN NEWNAN